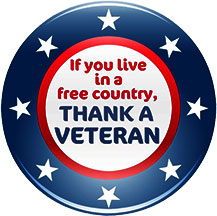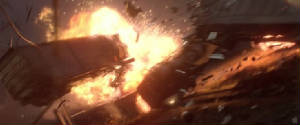 The 1888 Train Wreck in Locust Gap, PA


There we are - Jack and Mary Lou

Photo editing by Geoff McElwee
In memory of Mary Lou and Jack's daughter, Krista Ann McElwee who died after 36 hours of life. Born on November 3, 1964, died on November 4, 1964. She would have been 50 this November. She watches over our family and friends.
BRIEF HISTORY OF THE McELWEE FAMILY

The Irish surname McElwee derives ultimately from the Gaelic Mac Giolla Bhuidhe, from buidhe, meaning yellow, fair, and giolla, meaning youth. This name has also been anglicized as MacGilloway or MacEvoy since the shortened version in the spoken Irish is Mac abhuidhe. The homeland was in the northern province of Ulster, in the counties of Donegal and Derry, and it is here that the majority of the bearers of the name are to be found.

Records of the surname in Ireland date back to the twelfth century, when Con Mac Giolla Bhuidhe was abbot of Mungrel. In some instances, particularly in areas where Scottish settlers of Planter stock cam over in the sixteenth and seventeenth centuries, McElwee can also be an anglicization of the Scottish Gaelic MacShealbhaigh, Son of Selbach. Sealbach Mac Shealbhiath is the hero of the folktale of the Balievolan Glassrig, and records of this surname in Scotland date back to the thirteenth century.

Notable bearers of this name include the Irish patriot Thomas McElwee (Tomas Mac Giolla Bhui), who died on hunger strike in 1981.
The McElwee Family
Special thanks to Theresa McElwee Sullivan for the following information about our ancestors.
Andrew McElwee, born in Ireland around 1835. Emigrated to US around 1853 and settled in Tamaqua.
Married Margaret Duffy in St. Jerome's Roman Catholic Church.
Margaret Duffy, born in Ireland around 1841. Father's name - Thomas; Mother's name - Mary.
Members of the household in addition to parents Andrew and Margaret:
Mary, Thomas, Margaret, Jane, Sarah, George, Patrick, Katherine, Andrew McElwee. Also in the household - Thomas and Mary Duffy.
I am unsure if all the children were from the marriage of Andrew and Margaret or if some were other relatives of Andrew and Margaret. I have no knowledge of Andrew's parents who apparently remained in the Belfast area in the North of the Republic.
I do know Thomas was my grandfather and Patrick was my great uncle. When I learn more I will post the information on this site.
Of course, we are always open to receiving additional information from McElwee's throughout the USA, Canada, and other points around the globe.
Jack
THANKS, THERESA!

Names associated with Andrew and Margaret (Duffy) McElwee of Tamaqua, PA, Northern Ireland and the Irish Republic/.
Angell, Anselevich, Augustin, Balavage, Barcavage,Blair, Blass, Boblick, Boyle, Brady, Branyon, Burk, Calina, Carroll, Carta, Catina, Cochrane, Craze, Dent, Duffy, Early, Eshmont, Farrell, Flipsen, Ford, Foster, Gable, Goldberg,Gunderson, Hanuscin, Hart, Hennessey, Henning, Herb, Hester, Jenks, Krause, Lauber, Lebling, Lex, Malloy, Mathew, McDonald, McFadden, McGinn, Messig, Mihalik, Morgan, Noone, O'Neil, Paul, Pokorny, Polson, Pstroch, Raby, Richie, Rodgers, Rosier, Rowe, Shelberg, Shimkus, Showers, Siko, Sivas, Spatharsis, Steiffel, Steinhart, Stockhausen, Strausser, Stroh, Sullivan, Swift, Thomas, Trainer, Wendell, West, Winney, Young, Yuhasz.
If I missed any name, please let me know and I'll make the corrections.